1 Milliard de $ en 8 minutes : record déjà battu pour le 11.11 Alibaba.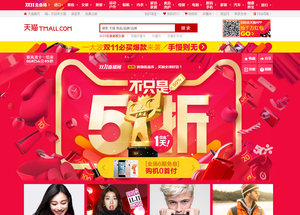 Chronologiquement voici le résumé des deux premières heures de ventes sur l'ensemble des sites du groupe Alibaba dont le Global Shopping Festival, s'appuyant sur le ''double eleven'', ''single day'', ou ''fête des célibataires'' bat son plein depuis maintenant seulement 2h15'' à l'heure où je rédige ce post .
Et c'est hallucinant de performances, le succès n'étant encore pas explicable même si je pense que la démultiplication via des ''magasins physiques'' de son évenement doit y être pour quelque chose.
En effet 180 000 magasins relaient également le Festival, et renvoie sur le site... et inversement pour les points retrait. Mais tout cela est encore tôt. La nuit va être longue.
En tout cas 8 mn pour le 1er M$.. l'année dernière celui ci avait été bouclé en 17 minutes, 30 minutes pour bouclés 3 M$... et actuellement 2h14 après le gong, plus de 5M$ sont engrangé sachant que le record sur 24 heures en 2014 était de 9, 340 M$. Nous sommes partit pour des records que les américains vont avoir du mal à relever avec le black friday... le match retour du 27 novembre 2015.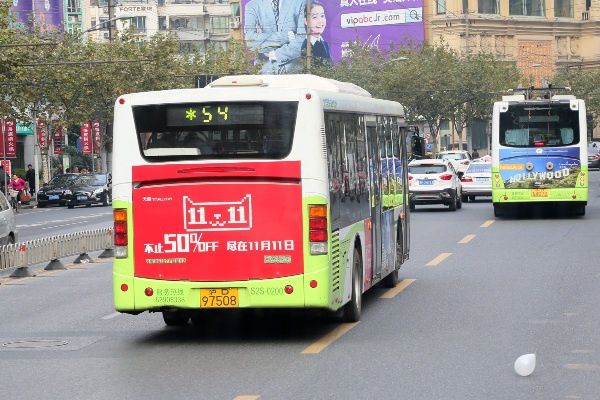 Fil blog Alibaba :
- 1:30:25 a.m. CST: Total GMV exceeded $ 5 billion. Mobile GMV accounts for 72 percent of the total.
- 1:13:58 a.m. CST: Total GMV exceeded RMB 30 billion.
- 1:04 a.m. CST … Alibaba may be an Internet company, but it isn't shy about using China's old-school media to get consumers pumped up for 11.11.
And then there's this slick TV commercial that aired in China prior to the sale:
- UPDATE: One hour into the sale, total GMV is RMB 24.77 billion ($3.89 billion); Mobile GMV is RMB 18.29 billion ($2.87 billion), 73 percent of total GMV. Number of mobile buyers: 27,370,000.
- UPDATE: Total GMV exceeds $3 billion in just over a half hour.
- 12:35 a.m. CST… Speaking of the globalization of 11.11, Beats headphones helped raise awareness of the sale in the U.S., advertising its participation in the 11.11 sale on billboards in New York's Times Square. The Beats billboards engaged passers-by with a "shake shake" campaign offering special promotions and coupons to users who shook their phones while using Taobao or Tmall mobile apps during promotional periods. The most likely targets of the pitch were Chinese tourists visiting New York. Watch the video.
- UPDATE: Alibaba's 11.11 GMV exceeded $1 billion within 8 minutes.
- UPDATE: Alibaba Group GMV exceeded RMB 5 billion in 5 min 45 sec after the sale began.
- 12:05 a.m. CST … One reason the totals mount quickly, aside from the 6 million products on offer from more than 40,000 merchants, is pre-sales: special promotions that have been going on for several weeks allowing consumers to lock in discounts by reserving products in advance. This year, pump-priming promotional activities in the run-up to the sale had some international flavor as Alibaba worked to involve some big global brands while raising awareness of the sale with consumers all over the world.
- For example Coca-Cola, which just launched a store on Tmall.com, gave away 5 million bottles of 300ml cokes to wet China shoppers' whistles prior to the sale.
- And Apple teamed up with AliExpress, Alibaba's global B2C marketplace, by setting up a special Apple Zone on the AliExpress mobile app. The promotion gave iPhone, iPad and Apple Watch users—be they in Russia, Brazil, the U.S. or elsewhere—access to games, discount coupons and previews of selected products, among other perks, to AliExpress shoppers.
- 12:00 CST … It's on. Sales totals shoot up quickly during the opening frenzy as millions of online shoppers race to grab the best deals before products sell out.